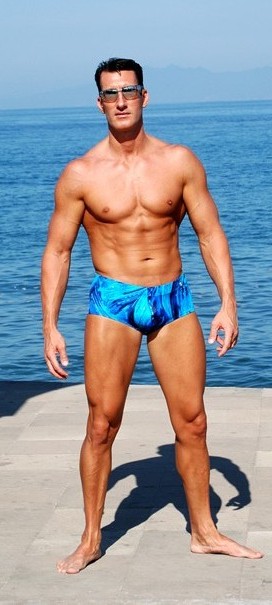 FREE Muscle Fitness Program
Build Muscle Mass, Burn Off Body Fat
And Get Your Dream Body Fast!
Enter your first name and a valid email address
for instant access to the free ebook and workout routines.

Steve Pfiester
Bodybuilder Fitness Model Trainer

When it comes to struggling with weight, Steve understands. He was overweight in his youth and remembers dieting at an early age. After joining the wrestling team and lifting weights in his garage as a teenager, he started to experience first hand what exercise can do for someone's body and self esteem. He was hooked. Steve began taking his weight training further and began amateur bodybuilding in 1993, placing 1st in twelve of nineteen body building competitions over the next fourteen years. Although Steve recognizes most people don't want to necessarily look like a bodybuilder, his personal experience with weight training and dieting gave him the desire to help others and learn more. Steve attended Florida State University for Exercise and Nutrition and graduated with honors from Florida A&M University's Physical Therapy Program. Together, Steve and his wife Bonnie, are in the fitness industry together where they own/operate Longevity Fitness Club & Spa in Vero Beach, Florida. They are not only helping people get healthy, they are living their dream and loving every minute of it.
Visit Steve Pfiester's Website
We also invite your participation in our Fitness Survey.
Get Lean Quick 14 Day
- Need to Get In Shape Fast? 14 Day Rapid Fat Loss Program.
How To Become a Male Fitness Model - Learn the Secrets to Become a Top Fitness Model.
Cyber Workout Buddy - Meet fitness minded people for friendship or romance.