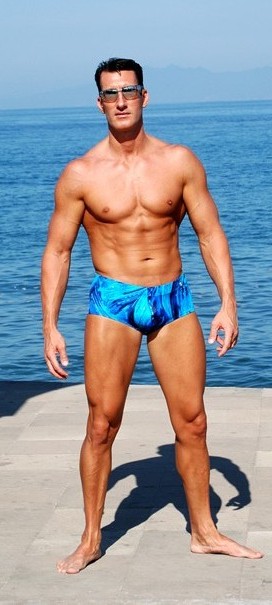 FREE Muscle Fitness Program
Build Muscle Mass, Burn Off Body Fat
And Get Your Dream Body Fast!
Enter your first name and a valid email address
for instant access to the free ebook and workout routines.

Ian Roberts
Athelete Sports Model

Ian Roberts was born and grew up in Bristol, England. Ian's career got off to a good start when he won a modeling competition from hundreds of entrants in his home town of Bristol run by Julie Dammers Model Agency. Soon the jobs started to roll in. This included prestigeous work for companies such as Coca-Cola, Harley Davidson, John Anthony, Sky TV, Next and Alexandra Clare Parfum to name but a few. Alongside his modeling Ian has had a number of different part-time jobs as most models do. This included being a trained licensed croupier moving onto bar work, then nightclub security work. During this time Ian became head of security at Bristol's famous Lakota club.
Visit Ian Roberts' Website
We also invite your participation in our Fitness Survey.
Get Lean Quick 14 Day
- Need to Get In Shape Fast? 14 Day Rapid Fat Loss Program.
How To Become a Male Fitness Model - Learn the Secrets to Become a Top Fitness Model.
Cyber Workout Buddy - Meet fitness minded people for friendship or romance.